ASHLEY PICKETT, IBCLC, RLC
INTERNATIONAL BOARD CERTIFIED LACTATION CONSULTANT, CERTIFIED PARENTING, SLEEP AND BABYWEARING EDUCATOR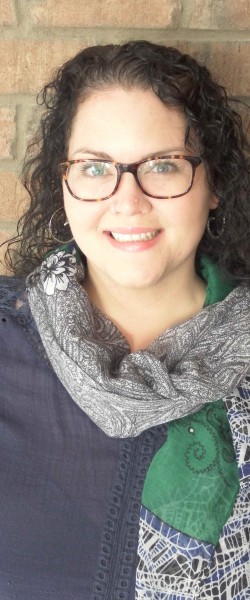 Ashley Pickett, IBCLC, is an International Board Certified Lactation Consultant (IBCLC) in private practice. She also works as a part time staff member at the Newman Breastfeeding Clinic and Institute in Toronto as well as holds office hours at Abaton Integrative Medicine in Oakville. Ashley graduated the Lactation Medicine program at the IBC, shortly after being a patient herself and seeing her own breastfeeding challenges resolve with the Newman approach. She was certain that she needed to provide this excellent care to others!
Ashley is also a DONA trained Birth Doula, CAPPA trained Postpartum Doula and as a Type 1 diabetic herself, especially enjoys providing care and guidance for families navigating diabetic pregnancies and breastfeeding journeys. Along with doula and lactation work, Ashley holds many certifications from the Canadian Babywearing School, is an Infant Sleep Educator, an Attached at the Heart Parent Educator and is working towards a certification in Infant Mental Health. She teaches classes and workshops, as well as works one on one with families discussing these topics.
Volunteering is a large part of Ashley's life, and she provides support to moms through workshops at the Ontario Early Years Centers and by running free drop-ins in Halton and Peel, which include a Babywearing Meetup, a Breastfeeding Cafe, and a Positive Parenting group. When Ashley is not seeing clients or volunteering, she spends her time in hockey arenas, on soccer fields and at scout camps enjoying the most important people in her world – her husband and three children.
Ashley's Free and Low Cost Parenting Drop Ins in Halton and Peel:
Monthly Breastfeeding Meet Ups:
Second Wednesday at the Milton Community Hub (540 Commercial St, Milton) from 10-1130
Second Friday at Bridgeway Family center, Brittany Glen location (5632 Tenth Line, Mississauga) from 12:00-1:30
Fourth Friday at Bridgeway Family center, Turtle Creek location (1801 Lakeshore Rd W, Mississauga) from 2-3:30
Babywearing Meet Ups:
First Monday at The WOMB (388 Main St, Milton) from 10:30-12:00pm
Third Wednesday at The Oak Park Neighborhood Center (2200 Sawgrass Dr, Oakville) from 1-2:30pm
Fourth Thursday at Bridgeway Family center, Brittany Glen location (5632 Tenth Line, Mississauga) from 3:30-5:00pm
Infant Feeding and Sleep Clinic
When: Every Monday from 1-4pm at Abaton Integrative Medicine

Location: 235 Randall st, Oakville. On site parking lot off Dunn St.

Fee: $50 per family

This is a drop-in group clinic, to provide ongoing support to families experiencing Breastfeeding and Sleep challenges.

If you have Breastfeeding concerns, our IBCLC will take down your recent history, examine your baby and assess a feeding, and provide solutions to move through your Breastfeeding concern. Families may come weekly to check in, have their latch assessed, or to make changes to current feeding plans. Some challenges require a more targeted consultation to start. If a one on one consultation is suggested, the initial visit will be discounted by our drop in fee.

If you have sleep concerns, we will assess your history, your Infant and your sleep challenge and refer you to possible solutions for your family. We may suggest other practitioners who can help solve the underlying concern. We help within the range of biologically normal infant sleep support, and do not provide information or strategies on Sleep training.